Welcome to Bayside Eye Specialists in the beautiful suburb of Brighton East, Melbourne. We're here to fully support and nurture you through your journey towards optimum eye health.
When you visit us you will find a friendly, welcoming practice that is worlds away from a clinical hospital environment. So there's no need to feel apprehensive about your eye examination. It's our job to help you feel as comfortable and relaxed as possible from your first eye exam to your consultation and throughout your treatment.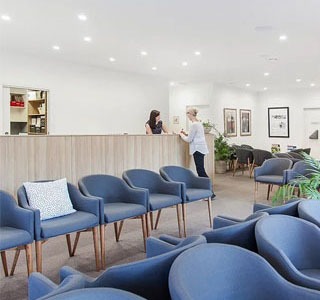 Eye specialists that listen to your needs
Think of your Bayside Eyes specialist as your health advocate. We listen fully to your needs before recommending a treatment option to ensure you get the outcome that's right for you.  For example, the eye health objectives of an avid golfer are likely to be different from those of a needlework hobbyist. Each relies on a different type of vision which is likely to result in a different treatment plan. Patient needs come first.
All in one convenient location
When you attend our clinic you don't have to travel anywhere else for diagnostic testing. We have state of the art ophthalmology equipment allowing us to carry out tests and examinations thoroughly. You can save time with free onsite parking and close access to public transport.
Patient-centered
practice
Industry leading
practitioners
Emergency appointments available
Save time
with easy parking
Dedicated Ophthalmologists
Eye specialists consulting at Bayside Eyes regularly speak at conferences in Australia and overseas which is a strong testament to their unique skills and experience. Additionally, all of the ophthalmology consultants at Bayside Eyes attend conferences to stay up-to-date with new developments in their respective fields to continue to provide comprehensive treatments with a focus on positive patient outcomes.
What to expect when you book an appointment
You can visit an ophthalmologist at our practice to help with corneal disease, cataract, glaucoma or another eye condition. Consulting ophthalmologists offer a range of areas of specialisation and experience treating patients from all age groups.
If you're wondering how to choose an eye specialist for your specific needs our friendly reception team are here to help.  We are completely focused on your healthcare and lifestyle needs and will provide you with all of the information you need to make a fully informed decision in managing your eye health.
Emergency appointments can be made available at our clinic.