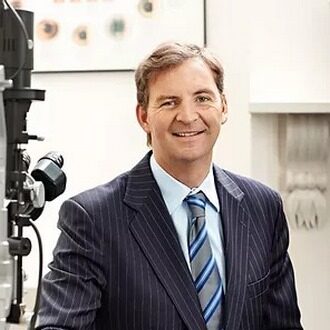 Cataract / Strabismus / General Ophthalmology
Dr Andrew Atkins is a fellowship-trained Ophthalmologist specialising in the medical and surgical treatment of eyes.
Andrew's interests include small incision Cataract Surgery and the diagnosis and treatment of Pterygium and Strabismus. He also uses Botox for therapeutic and cosmetic indications.
​After attending medical school in Hobart, Andrew completed his ophthalmic training at the Sydney Eye Hospital. This comprehensive program involved placements in both stints in the Northern Territory where Andrew was actively involved in the treatment of Aboriginal eye disease in remote communities.
​At the completion of his training, Andrew chose to further his knowledge with a fellowship at the highly regarded Royal Victorian Infirmary in Newcastle-Upon-Tyne in the United Kingdom. The role exposed Andrew to intensive surgical training from some of the United Kingdom's leading ophthalmologists. During this time he also gave presentations to and attended meetings across the United Kingdom and Europe.
​Andrew returned to Melbourne in the mid-1990s establishing busy practices in Footscray, Shepparton, and Bendigo. In addition, he is a consultant at the Royal Victorian Eye and Ear Hospital where he operates, conducts public clinics, and participates in the registrar surgical training program.
For the past two years, he had also participated in the Murray to Moyne bike ride to raise money for the hospital.
More recently Andrew joined a charitable medical program that will see him provide badly needed eye care to poor communities in the South Pacific.
​Andrew is also an examiner with The Royal Australian and New Zealand College of Ophthalmologists in the area of ocular pharmacology.
​Andrew lives locally with his wife Tracey and three daughters.