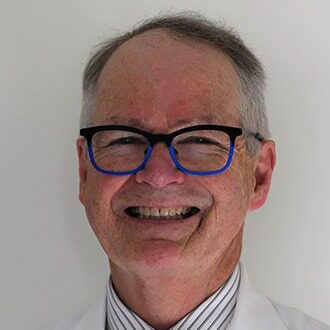 MBBS (Hons) FRANZCO FRACS
Cataract / Eyelid Surgery / Macular Degeneration / Dry Eye
Dr Robert (Bob) McDonald is a fellowship trained Ophthalmologist who obtained his postgraduate qualifications at the Royal Victorian Eye and Ear Hospital (Melbourne). He specialises in both medical and surgical treatment of eyes.
He worked at Prince Henrys Hospital and when it closed he moved to Monash Medical Centre, Clayton where he continues to work as a senior consultant training the next generation of eye surgeons.
He has enjoyed participating in Australian Foreign Aid Eye Surgery teams in the Pacific and especially Kiribati. He has also been on the selection panel for medical students at Monash University. He has held senior positions with the Royal Australian and New Zealand College of Ophthalmologists and regularly attends the College and European Society for Cataract and Refractive Surgery conferences to keep informed with the latest Ophthalmological advances.
His professional interests are very general, being an early adopter of important advances in Ophthalmology, such as intra-ocular lens implantation for cataracts, phaco-emulsification cataract surgery, early laser refractive surgery, imaging of the retina with spectral domain OCT technology and others.
Whilst away from the practice you will find Bob at his happiest sailing competitively, actively participating in the Medical Wine Society, playing bridge, golf and enjoying his ever expanding.
He is closing his private practice in Male St Brighton in early June 2022 and is looking forward to working with Bayside Eye Specialists.
His surgical patients will continue to be treated at Cabrini Hospital in Brighton where he is a longstanding member of the Medical Advisory Committee.